wordsout by godfrey rust
Homage au Professor < 7 of 8 >
---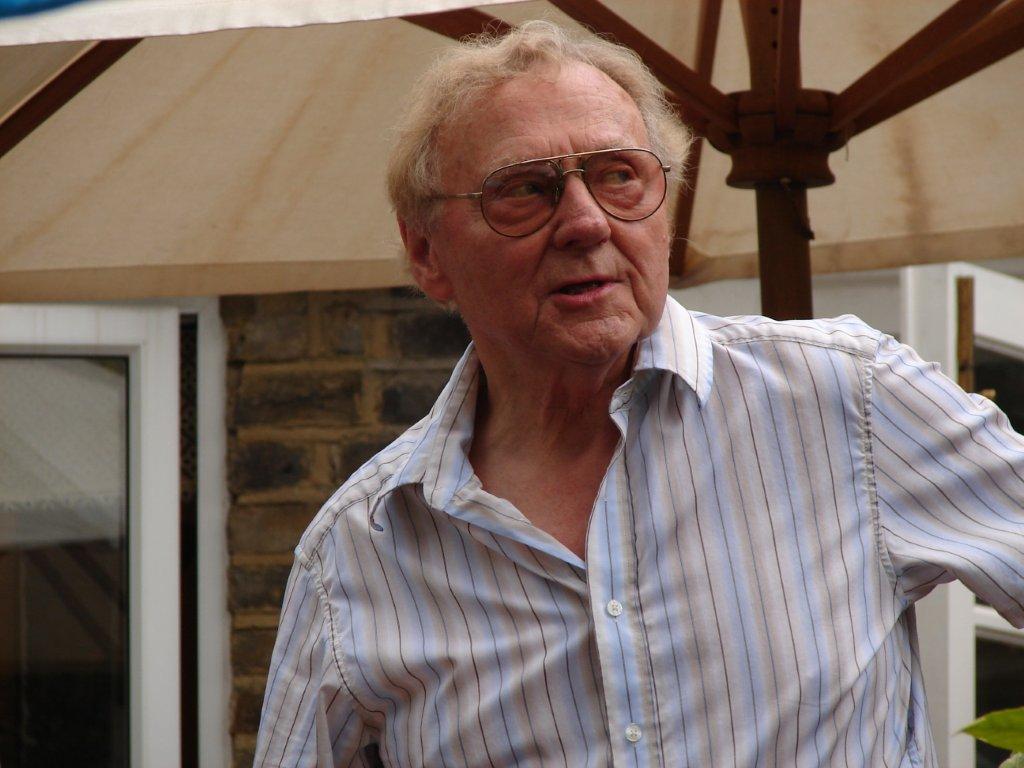 The professor at eighty
The professor has somehow turned eighty.
Without telling him why
tempus fugitted by—
he's not crusty or ex-patriatey
but the burden of time is more weighty.
While his body and mind
are still decades behind
the professor has somehow turned eighty.
His writings are novel and weighty.
There he sits at his Mac
and meanwhile at his back
Time's wingèd chariot's late—he
writes books that are not sell-by-date-y.
From symphonic to seedy—
from Gogo to Didi—
he digs on in dark places at eighty.
He continues his gripes with the Deity.
The behaviour of God
always struck him as odd
(omniscience lacks spontaneity).
He declines to be one of the laity;
he won't make Pascal's bet
(well at least, not quite yet—
he's not ready for heaven at eighty).
Today's culture's so slapdash and matey.
While celebs on Big Brother
do all that to each other
and politics turns Watergatey,
he believes we can still educate—he
sees social salvation
in good punctuation—
you know all about colons at eighty.
Still he travels to see ses enfants.
He commutes there and here
with two summers each year
for to six il est pére le plus grand,
so he'll gladly cross trois continents
avec tickets pour deux—
Business class, par ce-que
le professeur a quatre-vingts ans.
Yet his restlessness does not abate—he
looks onward, not back,
never thinking to slack—
on his laurels he's not contemplate-y:
on his goals he remains concentrate-y.
Not to get any balder—
to be paid by John Calder—;
his ambitions burn brightly at eighty.
By his side is his life's helping mate. He
might dare be contrary
but there'll always be Mary
to pour oil if he gets remonstrate-y.
Secure now his dynastic estate—he,
with his gates freshly painted,
and not yet quite sainted—
the professor has somehow turned eighty.
---
For Colin Duckworth's 80th birthday party in Ealing, July 2006.