wordsout by godfrey rust
Incarnate < 9 of 26 > < christmas >
---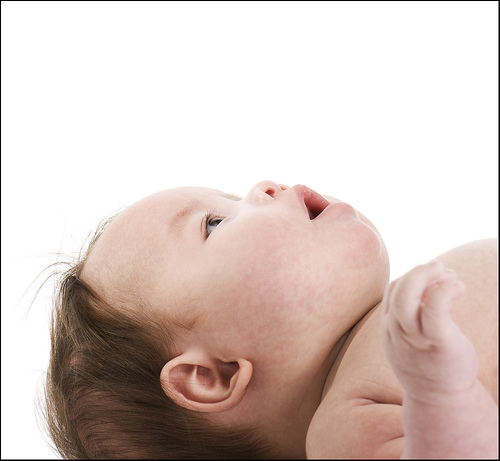 A child is born
For one or two voices: version for five voices here
Here is a message from our sponsor:
Fear not,
for I bring you good tidings of great joy
which shall be to you and all mankind
in this season of goodwill
which in keeping with our policy of inclusion
we do not connect explicitly
with any particular major world religion.
Do not be afraid.
A little apprehensive, maybe.
Curious—that works too.
Even mild interest would be welcome in some quarters.
For unto us a child is born.
So that we can be sure this child will meet
your personal needs and expectations for a Messiah
please select from the following optional features.
Unto us a son is given.
If your preference was for a daughter please complete
our alternative Daughter Of God questionnaire.
For a gender-free option visit our website.
His name shall be
(a) Wonderful Counsellor, Everlasting Father,
the Mighty God, the Prince of Peace
(b) Hugo
(c) Muhammed
(d) Anything you like as he will be dead soon enough
He will be born in
(a) Bethlehem of Judaea, for you O Bethlehem
are not least among the Princes of Judah
(b) Queen Charlotte and Chelsea Hospital*
(c) Bethlehem, West Bank
(d) a refugee camp far from his family home
His race and colour shall be
(a) Jewish
(b) White Caucasian
(c) something I'd rather not sit next to on a plane
(d) the colour of genocide
He will be born
(a) of a virgin
(b) to a couple with two incomes and a series of unsatisfactory Croatian au pairs
(c) with anger and little hope
(d) with HIV
You will find the babe
(a) wrapped in swaddling clothes lying in a manger
(b) in his nursery with teddy
(c) in a house marked with bullet holes
(d) in a shallow grave
Wise men will
(a) come from the East
(b) sign him up early for a good prep school or
start attending their local Anglican church
(c) regard him as a potential terrorist
(d) leave well alone as the region has no oil
They will bring him gifts of
(a) gold, frankincense and myrrh
(b) privilege
(c) bombs and rockets
(d) debt, drought and disease
And the government will be
(a) on his shoulders
(b) on his conscience
(c) on his case
(d) on vacation somewhere nice
And he will
(a) save his people from their sins
(b) achieve the required A level grades for Oxbridge
(c) seek asylum in someone else's country
(d) fight for his life
And he shall
(a) reign on the throne of his father David forever
(b) enjoy a successful portfolio career
(c) die on a suicide mission
(d) die through neglect
Will you go now to Bethlehem to see this thing
which is come to pass?
Which will you find:
(a) A child in a manger?
(b) A baby born to rule?
(c) A refugee and exile?
(d) A boy born to die too young?
Which is the odd one out?

Trick question.
Each is the Christ child—
Immanuel, God with us
a refugee king
from a heavenly home.
Born as a bastard
in occupied country,
born to be hated,
dying alone.
Hope of his father,
fear of his mother,
driven to exile,
pursued to the end.
Trained for his mission,
assisted to suicide,
trapped by expedience,
betrayed by a friend.
Here is the Christ child
living among us,
God become man
with his power writ small.
Child in the manger,
infant of Mary,
outcast and stranger,
Lord of all.
---
Written for the carol service at St John's, West Ealing in 2004.
If read with two voices, one reads the italicised text. Both voices say the last stanza beginning "Here is the Christ child..." together.
A version scripted for five voices is here, as it was performed at St John's in 2017. When being performed the "multiple choice" section should if possible be projected on a screen using Powerpoint or the equivalent, each sentence coming up as it is spoken.
The last four lines are from the carol "Child in the manger" by Mary McDonald (1789-1872).
Typical performance time: 3 minutes 40 seconds.
© Godfrey Rust 2004, godfrey@wordsout.co.uk. See here for permissions.