wordsout by godfrey rust
BREAKING THE CHAINS < 18 of 61 >
---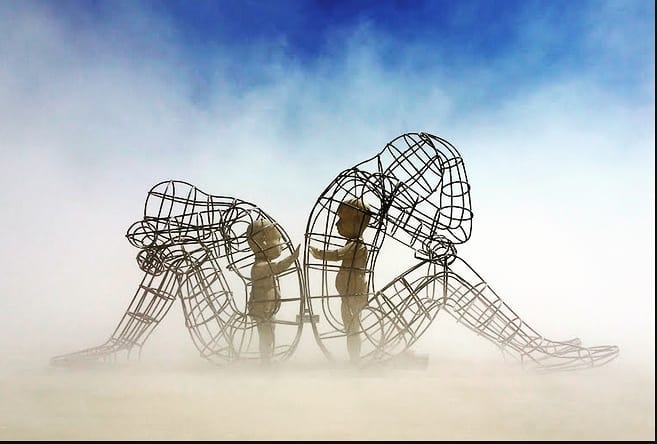 Arithmetic
That you and I are one is surely true,
yet just as plainly you and I are two,
and now you say (on looking in your heart)
that you against yourself take your own part
and being both the judge and advocate
this civil strife further divides our state—
a fractioning which scarcely makes us three,
for I can see the selfsame thing in me.
So with a schizophrenic sense I draw
this obvious conclusion: we are four.
Small wonder if in heaven there's consternation
at this quadratic amorous equation—
the Lord above is only One-in-Three,
but both of you is one with both of me.
---
© Godfrey Rust 1984, godfrey@wordsout.co.uk. See here for permissions.
.