wordsout by godfrey rust
< ealing eagles >
---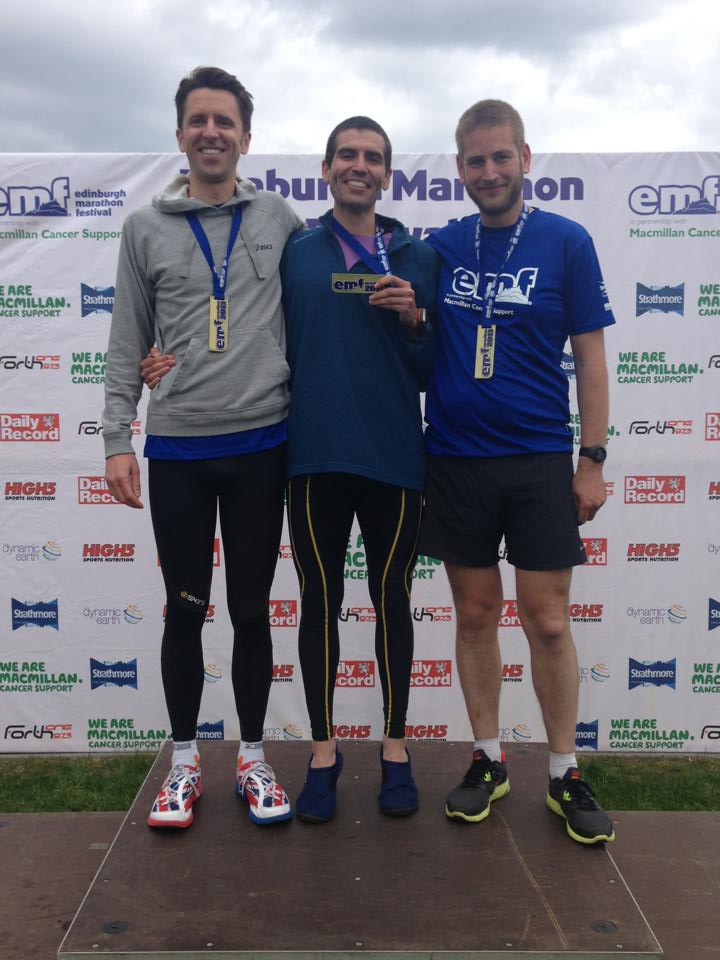 The numbers game
for Tom Corbett, on his birthday shortly after breaking 3 hours
for the marathon.
The race completed, time for fun
and no long tiresome training run—
after tonight the only sore bit
will be the head of Thomas Corbett.
When a birthday passes by
time whispers its deceitful lie,
that life's a numbers game we play—
our value's in our age or pay,
but things that really will be treasured
don't lend themselves to being measured:
love, courage, friendship, honesty,
caring and creativity.
The picture's always been much bigger—
you're worth far more than any figure,
so don't be fooled by numbers' tricks
(except, of course, 2:56).
---
On a card for Tom's birthday party at an Ealing pub, May 31 2013. Tom (left in picture) became the second Eagle (after Jose Pabon, centre) to break the three-hour marathon barrier when he ran 2:56 in Edinbugh shortly before.
.