wordsout by godfrey rust
< ealing eagles
---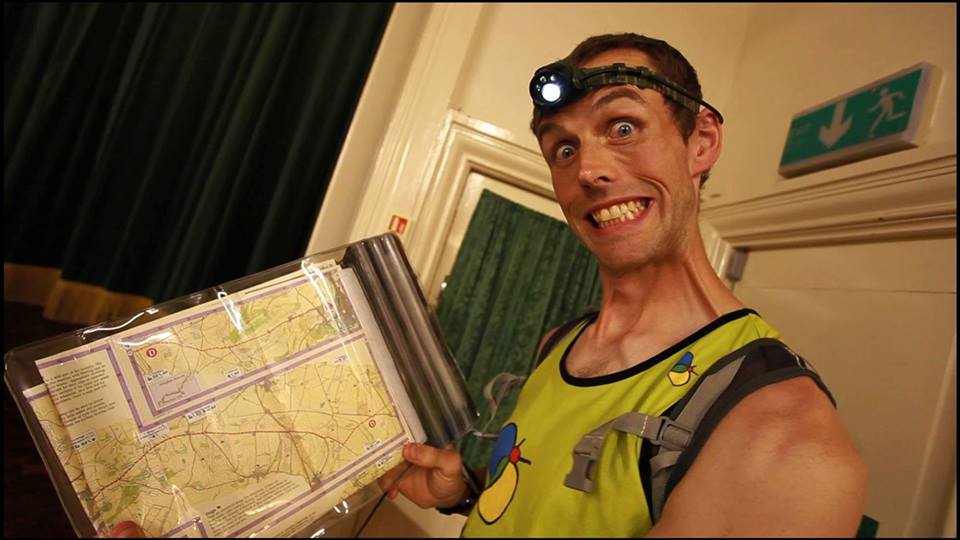 The ballad of Flatfoot Dave
for Flatfoot's birthday, March 2012. A talking country song in the style of "Big John" Watch video
Well I've run all around this lonely town
for thirty years I've put these trainers down
I know every blade of every park
I know my way across the Common in the cold
and the dark
but one day as I trailed thru Gunnersbury
I was minding my own, feeling quite merry
when out of nowhere came a crew,
they drew up beside and said "how do you do?"
Well I looked and I saw a rugged man
and he spoke as only the Irish can—
he said "I see you set a pretty pace
but you should know we're cleaning up
this place.
There's too many people running aimless
and we think that kind of thing's just shameless
and so soon if you want to be running legal
you'll have to become an Ealing Eagle".

Well I didn't want to trouble the IRA
so I joined this group that very day
and soon I found it was quite revealing
what amazing people run round Ealing.
There was a girl who did Tough Mudder while
drinking wine
and a man who stops busses with his ribs on
the line
but the king of them all, the free and the brave,
was a giant of a man they called Flatfoot Dave.

He was 6 foot 3 but weighed just ninety pounds,
when he swallowed you could follow the gel
going down,
but there was nobody else in that running club
who could run so far on such unusual grub.
As UltraMan he takes the cup—
he uses marathons for warming up—
and when he feels his muscles start to tighten
instead of a stretch he'll just run to Brighton—
>that's Flatfoot Dave
He's a learned man who knows his books
and he's a handsome man with boyish looks—
At his school they say, Monsieur Dave, la la,
he has that certain je ne sais quois—
and he sure has style when it comes to attire
the hat and the shorts and the…things he
wears higher—
let's just say that the Flatfoot Line
isn't quite a Stella McCartney design,
it's Uniquely Dave.

He is the mover and shaker of Trail-Don't-Bail
and he's first to be last when it comes to tail.
He can pace you to the second if you want a PB
and he'll be king of volunteers at Gunnersbury
but if you're running on a Saturday at 9 21
and you're closing on a personal best Parkrun
and you think you got him finally beaten
and then
here comes Theo on wheels—and you've been
buggied again
by Flatfoot Dave!

So when its time for the social down at the
New Inn
and its your turn to get the food and drinks all in
just remember two things: he don't eat meat,
and he does it all with naked feet…
that's Flatfoot Dave.

Well Dave my little tribute song's all done
at your ripe old age of 31
and Ruth's to blame for this small surprise
but you can sort that out with her away from
our eyes
so raise your glasses from your chest—
we're here because you're one of the best—
Happy Birthday, Flatfoot Dave!
---
Performed in an Ealing hostelry for Flatfoot's 31st birthday. Video recorded by Sandra Courtney.