wordsout by godfrey rust
< st john's ealing >
---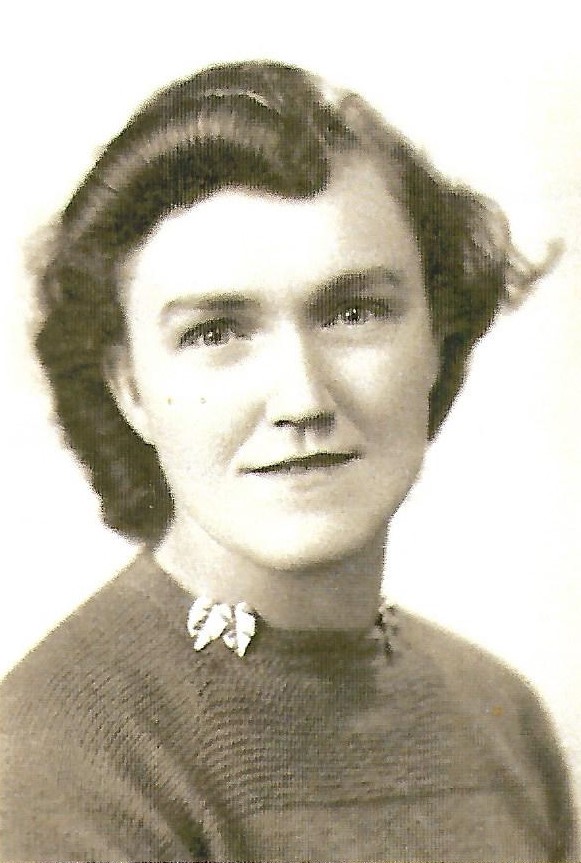 Lines written in praise of
Ellen Breton

on the occasion of her ninetieth birthday, November 2001, after the manner of Sir William Topaz McGonagall, Poet and Tragedian
I write words in honour of Ellen Breton
whose age I had always thought she would never
let on.
She was born in the year of nineteen hundred
and eleven,
which was also the last year of the reign of
King Edward (number VII),
and born in Glasgow, which makes her a Scot
(which upon reflection actually explains quite
a lot)
but while still a wee lassie she was moved to
Liverpool on the River Mersey's shore
(which probably explains quite a lot more).
But in London her career was first made
where she worked at the Commission of Trade
for in the War she entered the world of high
fashions
(well at least she was employed to give out
clothing rations)
and it's said that of the plunging neckline and
the mini skirt Ellen was a pioneer
(well it was her job to make sure that not too
much material was used in making any clothes,
so I hear)
and as a Servant it can be said that she was
always most Civil
(though between you and me I cant imagine her
putting up with anyone's drivel)
and when the War was done Ellen did go forth
to Pakistan
and there at last did she meet her man
in the unlikely context of the Church of Scotland
in Karachi
(whose minister for the sake of an otherwise
desperate rhyme I hope was called Archie)
and there did Ellen and Rowland meet
and made music together most sweet
for they did both sing in the Church choir
with passion and fury
and romance flourished to Gilbert & Sullivan's
Trial by Jury.
And Ellen and Rolly did marry and have
daughters two
and send them to for an education England, it
is true
and they came back to England in no sort
of hurry
and lived eventually in Surrey
and they had married for better or worse
and so when Rolly was ill it was Ellen who
became his nurse
and when Ellen was left alone she moved again
to Ealing to be near her daughter Jane
and this is how she came to St John's it is plain.
And she has lived here in a most quiet and
inconspicuous way
leading the Monday Fellowship and playing
piano
and running the Bookstall and Stewarding on
every other Sunday,
and she will always be invited when anyone
gets wed
and is sure to have a new outfit each time, it
is said.
Ellen's legendary dress-sense is so stylish
and neat
that not even John Bavington's shirts
may compete
and when one considers the readiness of
Ellen's smile
it must be said, the Queen Mother has had
strong competition for a while,
not to mention, behind that innocent facade
the sharpest forensic skills outside of
Scotland Yard.
It was surely well written by one our sages
that great things often come in small packages,
so I write in honour of Ellen Breton
whose age I had always thought she would
never let on
but today can be revealed plainly for all to see
that she is ninety, going on twenty-three.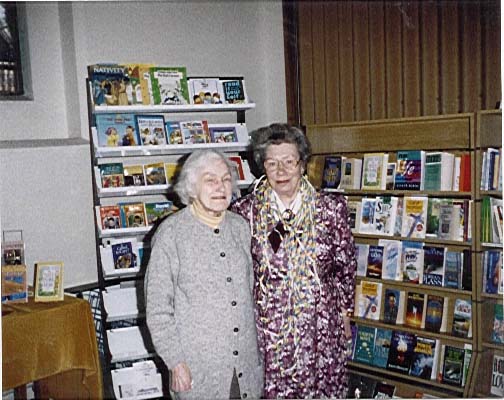 ---
Read in the church lounge after the morning service at St John's, November 25th, 2001.