wordsout by godfrey rust
< st john's ealing >
---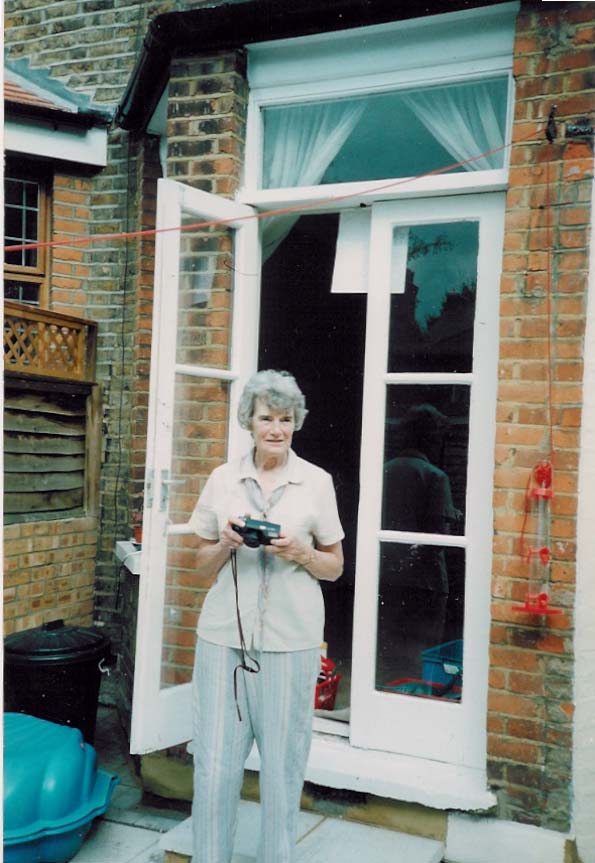 A shilling a day
for Mollie Clay, on the occasion of her eightieth birthday
This is the story of Mollie Clay
who could do anything for a shilling a day.
In the time of King George (the Fifth, that is)
and just three years after the Armistice
in a quiet suburb of London they say
that Edith Mary Royds Clay
began her journey under the sun
on November 8th, 1921.
Now perhaps she was early, I don't know who's
to blame,
but the name that she got was the midwife's
name:
a baby called Edith? That was clearly a folly
and so ever after they just called her Mollie,
and they took her back to her first abode
and she lived in the house in Colebrooke Road.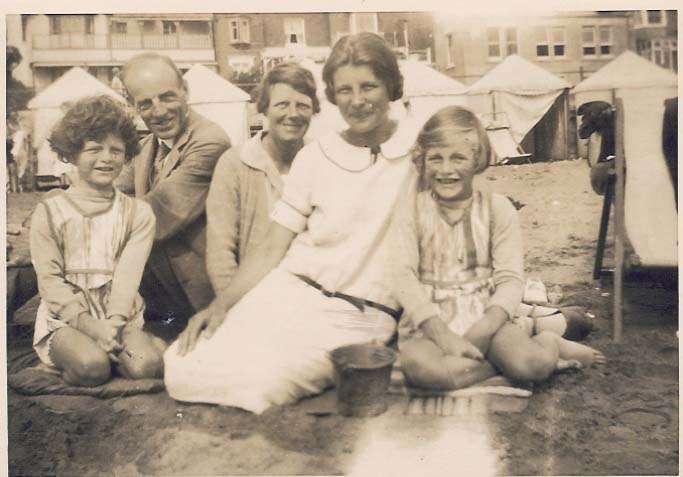 Her grandfather was skilled in low finance
and a forthright promoter of temperance,
so he showed to his family there was a way
to do everything on a shilling a day.
A shilling a day, oh a shilling a day,
and no gin and tonic to soothe things away!
A shilling to heat you, a shilling to dress,
and a shilling to feed you on mince and cress.
Mince and cress, mince and cress,
can a body survive on anything less?
It makes you wonder, in spite of it all
how she ever grew up to become so tall?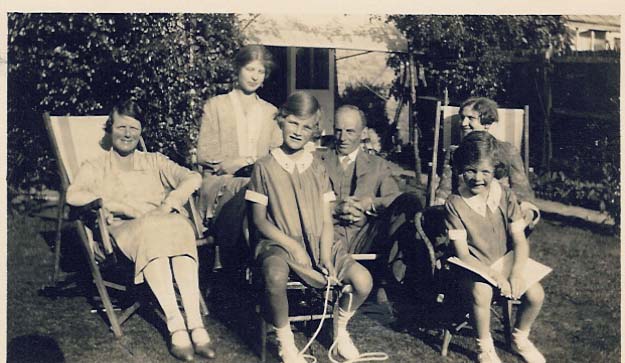 But she and Elizabeth somehow survived
and in Colebrooke, then Carlton, the family
thrived.
When the second World War was under way
she went to Royal Holloway.
She had studied French, and she studied History
and then comes the part that remains a mystery:
with a stroke of logic she couldn't resist
she became a physiotherapist.
It's the only time Mollie made people wince—
and she turned people's bodies ever since.
And that's not all, from the photos we've got,
it's clear she was turning heads quite a lot.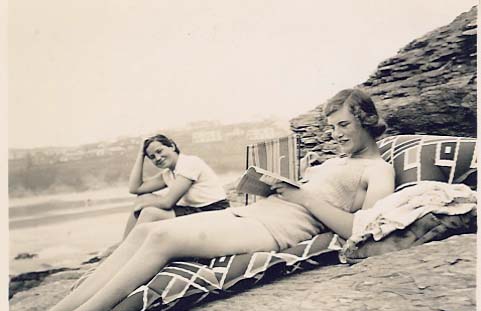 Now Mollie held court at the church of St John
while vicars have come and gone (and gone
on).
With the pray-ers she prayed, with the choirs
she choired,
and she listened whenever an ear was required.
She was always there whenever they'd need her
so when someone asked for new home group
leader
Eva said "Mollie", and Mollie said, "Oh,
it's not what I'm good at, I'm just Mollie,
you know…"
but just Mollie was just what wanted, and thus
she got on with it, just as she would, without fuss
and a line of young men came under her wing
to co-lead this home group fellowship thing: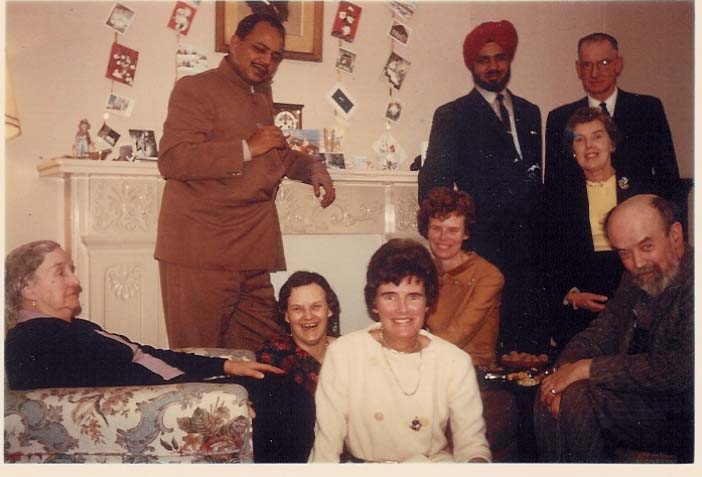 there was Ian, Mike Pauley, and the dashing
Paul Salter
and she led them—all the way up to the altar,
for every one came, and none of them tarried
but went off as quick as they could and got
married
(with the single exception of young
Martyn Clarke
who was clearly immune to her match-making
lark).
But in time Mollie tired of playing Blind Date
and thought, life must have more to put on
my plate…
and here we must say, and not be equivocal,
that Mollie's geography had been…well, quite
local,
and I hope that I'm not impolite in revealing
that she'd travelled extensively—all over Ealing.
She'd lived all her life in just three different
places,
and hadn't exactly worn out her suitcases;
though it isn't something to be shamed about
now,
Mollie thought that the world really ended
at Slough
and if there was anything lurking beyond
it was something with which you might just
correspond.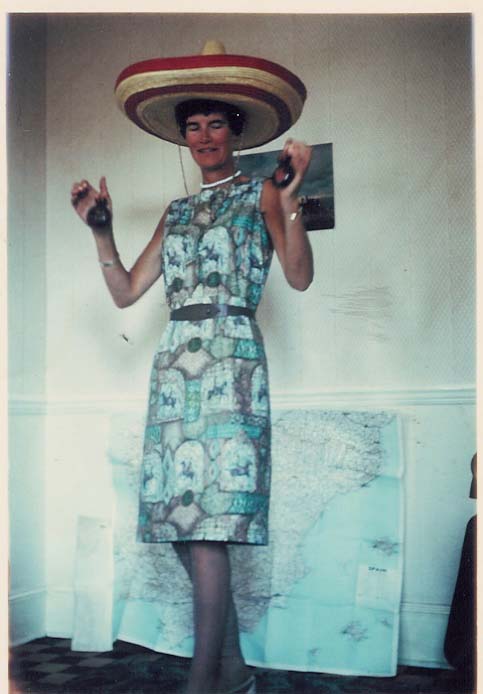 Then one day her horizons began to increase:
she discovered that there was a place they
called Greece
where the sun always shone, and the water
was cleaner,
and the bars were all very well stocked with
Retsina.
Thus Mollie found out there was life beyond
Hayes,
and that Greece was the place that you took
holidays.
Well for years it went on, just as nice as you like,
that Mollie would trot off to Greece (as
would Mike)
and they'd soak up the sun, and look at the ruins
and do all the usual Greek sort of doin's,
and then one day, by accident no doubt,
she found
someone's old atlas left lying around
and made a discovery so, well, exquisite—
that there were other places that people could
visit!
The world was quite big, it went on well past
Wembley,
and Mollie began to come over all trembly
to find that the globe was so round and so wide
and so much of it out there still unMollified…
and so with characteristic application
she set off on her mission of Mollification.
She went out to Goa, and that was quite nice.
She went to the Arctic to look at some ice.
She went to Australia, now and again.
She went right round Africa, taking the train
(though her terms of insurance were in need of
re-drafting
for she couldn't get cover for white water rafting,
which is quite tame for someone, I think I should
mention,
who learned scuba diving while drawing her
pension,
but Mollie was quite unperturbed by it all
and rode off on a donkey somewhere in Nepal).
And she thought she should dip her toe in the
Pacific
so she went to a place that is very specific
and followed where Darwin had studied the
features
of all the strange Galapagos creatures
and she found in all this a kind of solution—
that life's not getting older, it's more evolution.
And without any fuss she'd be sure to get
through it
if a job needed doing and Mollie could do it:
if flowers needed arranging, or coffee be poured,
or if somebody's needs could not be ignored;
when the crypt was invaded by mothers and kids
she fed them with pizzas (and watched what
they did),
and when not out diving, or swapping a hip,
she took on the Monday Fellowship.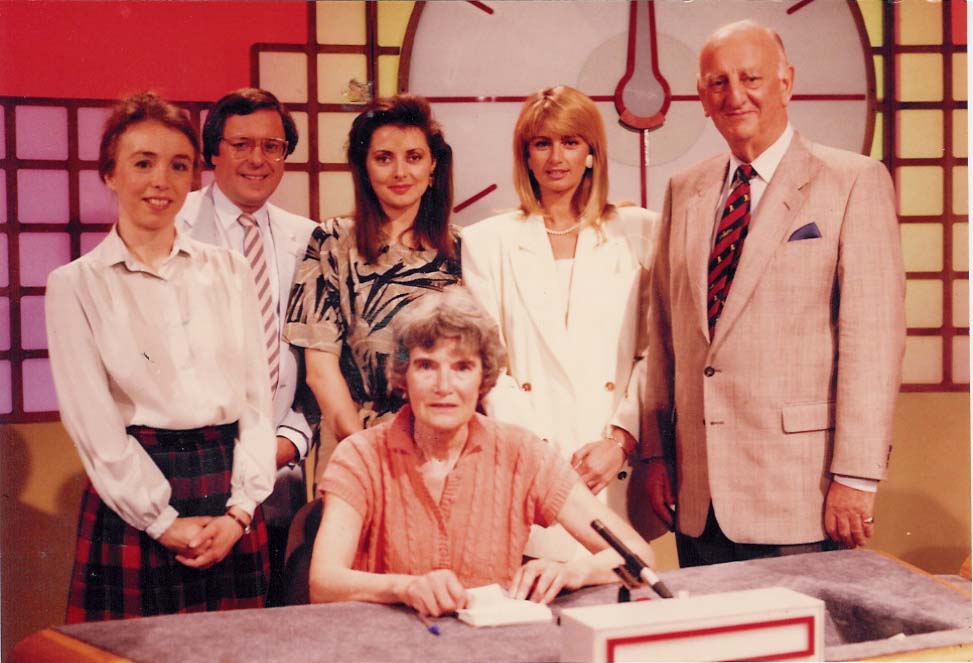 She went onto Countdown, with Richard and Carol
(who were dressed in their normal alarming
apparel)
and she won, of course, though she took it quite
lightly
(and her jokes were much better than Richard
Whiteley).
She took care of her friends, when they went away
she'd make sure their belongings stayed where
they should stay.
So Hamid looked after Mollie's pet
and Mollie looked after his launderette.
So whether it was gardening or riding her bike
or taking another excursion with Mike
or getting a beautiful sweater to fit
by proving again that she's quite a great knit,
or eating with friends, or to write, or to sing,
or pointing her camera at anything
she knew about trouble, and how life can destroy,
but Mollie Clay knew how to enjoy
(and we hope that her grandfather's ghost
didn't see
she got back after church for a swift G&T).
And although her tastes were more opera
than soul,
Good Golly Miss Mollie, she could sure rock
and roll.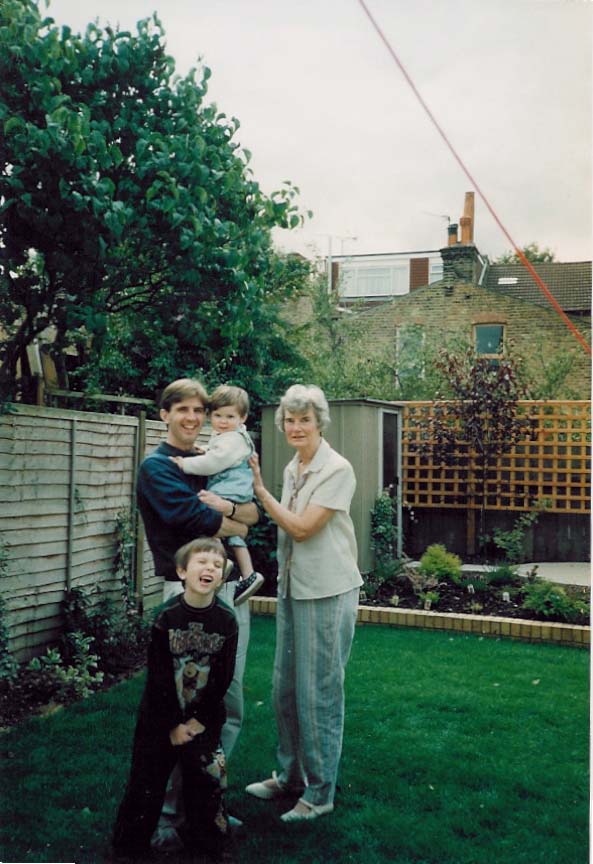 And yet I suspect that that the Mollie we touched
is the Mollie that nobody saw very much,
who practised (though she'd say Never enough)
to be poor in spirit and rich in love.
Mollie knew what it meant to live
because Mollie knew what it meant to give.
and that is the story of Mollie Clay
who could do anything for a shilling a day.
---
Read at Molly's birthday party at her house on November 10th 2001, and on November 27th, 2007 at the thanksgiving for her life held at St Johns, West Ealing. On both occasions accompanied by photographs on Powerpoint slides.